ADULT & TEEN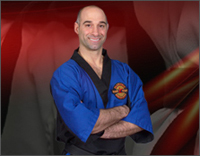 At East West Karate, we use a high-powered blend of Kenpo Karate, Boxing, Muay Thai Kickboxing, and Israeli Combative Self Defense skills to give you the MOST INCREDIBLE, purpose filled total body workout. Our program will help you achieve greater flexibility, rapid weight-loss and increased cardiovascular endurance.
KIDS PROGRAM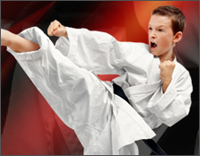 If you want your child to gain confidence, self-discipline, and be respectful to others, as well as themselves, our Kids Program delivers! At East West Karate, your child will enjoy a fun and energetic Martial Arts program that gives kids the confidence, self-discipline and leadership skills to handle life head on!
PRE SCHOOL PROGRAM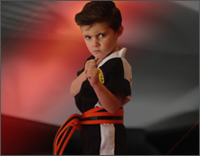 At East West Karate our Pre-School students work on listening, cooperation, balance, safety and beginning Martial Arts skills while being challenged and encouraged to succeed. Our class combines fun, fitness and age-appropriate drills that enhance motor skills and engage children in a safe and fun-filled atmosphere.
FITNESS KICKBOXING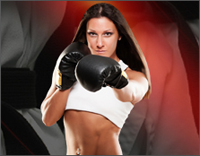 If you're looking for an explosive, high-energy, TOTAL BODY workout that will burn calories and whip you into the best shape of your life, our Cardio Kickboxing program is what you want!! Cardio Kickboxing class combines Boxing, Aerobics, and Martial Arts to give you an exhilarating 800 calorie-burning program that challenges every inch of your body.
EAST WEST KARATE
East West Karate Family Martial Arts and Fitness is the area's premier martial arts facility. With over 20 years of experience, we have been teaching children and adults to become Black Belt Champions in all areas of life! At East West Karate Family Martial Arts and Fitness, we are so much more than just another "activity." Our primary goal is to teach our students to develop Successful Life-Skills!

Our Black Belt Success program is a proven formula that helps students reach their maximum potential through goal setting. Setting goals is essential to achieving success in life. At East West Karate Family Martial Arts and Fitness, we provide classes that are age appropriate and goal oriented. Classes are safe, fun-filled, and action-packed. We teach our students self-defense skills that will empower them and give them a higher level of confidence.

While many other schools hire their instructors, East West Karate Instructors are developed through our Instructor Training Program. Each of our Instructors has trained with East West Karate since they were young children. Our Instructors are KIDSAFE and WOMENSAFE Certified through the National Security Alliance. They specialize in teaching children Bully Prevention, how to deal with a Stranger who wants to hurt them, as well as Child Predators.

Remember, the value of your safety or the safety of your child is priceless.
Get Started Today! Click Here For More Info or Call One Of Our Three Locations:


Warminster

215-441-8100 /

Richboro

215-396-1818 /

Jamison

215-956-5100